How overwhelming can packing and moving be?! We feel your pain! Let us come in and sort through what needs to be packed and moved and we will do it for you!
Professional and courteous packers who pack exactly what you need in an organized fashion. And no, we don't pack the garbage in the garbage can – true story, that's happened to Annie Baker personally numerous times!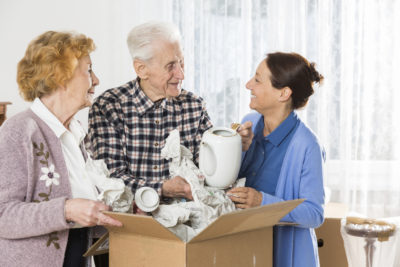 We will also unpack and organize your things exactly how you like in your new, smaller location. If it's not a local move. We have referral partners we trust in multiple areas in California and in other states.
Don't get overwhelmed…we are here for YOU!
Contact us today for a FREE CONSULTATION.