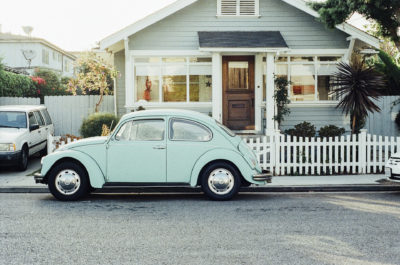 Are You a Senior Thinking About Downsizing? These Tips Should Help
As the gray hairs begin to set in and the wrinkles appear, chances are you are arriving at that time in your life when your once-full nest is beginning to feel empty. What are you left with?
A home with tons of unused space? too much room for you and your spouse? A home that is difficult to maintain? For this reason, more seniors are choosing to downsize.
The truth is, there is a variety of reasons seniors are deciding to downsize. From a financial standpoint, you can save money with a smaller mortgage and utility bill, as well as make a decent profit from the sale of your home. From a practicality standpoint, you'll have less home to clean, and it can help make room for accessibility modifications or a live-in caregiver. If you think downsizing might be in your future, read on for helpful tips.
Finding the Right Home
Whether it's been a while since you've perused the real estate market or you just aren't sure what to look for as a senior homebuyer, there are a few things you need to keep in mind as you work with your realtor. Opt for homes with no-step entry and handrails, ideally in a one-story home. The home should be in good condition, not requiring any work or updates.
Don't get so caught up in the home itself that you overlook the parking situation, potential HOA fees, and the home's past history including updates, past sells, and previous prices. Scope out the location to ensure you are close to important amenities such as grocery stores, pharmacies, hospitals, transportation, and senior community centers. Work with a senior move manager or a real estate company with experience working with seniors and families to downsize with ease.
Make Modifications to Age in Place
In order to make your home safe and accessible, you'll need to make some home modifications. Keep the rooms and pathways open and clear with minimal furniture and clutter to avoid trips. You might need to widen doorways to make room for wheelchairs and mobility equipment or install a ramp. Give extra attention to the rooms you use the most (and pose the biggest safety hazard) such as the bathroom.
Add safety features such as non-slip flooring, a no-step shower/tub, grab bars, an elevated toilet seat, and additional lighting. Familiarize yourself with the costs of making modifications so you aren't caught off guard. For example, the cost to completely retrofit your bathroom averages about $20,000. But you can make smaller, affordable updates such as adding grab bars for $100 or widening the doorway for $500.
Downsize Your Stuff
One of the biggest mistakes you can make during the process is downsizing your home. But neglecting to downsize your stuff. You'll be moving into a smaller home, which means you'll have less square footage and space. It's hard to part with items, so make things easier by going room by room to avoid getting overwhelmed.
Some of the items to get rid of include unwanted clothing, exercise equipment, unused kitchen appliances/gadgets, furniture, décor, and books/DVDs. If you have items you plan to pass down to family/friends, consider doing that now to free up some room. It can be hard to let get of memories, so create a photo album or video diary. Ask family members to write down or record their favorite memories from the home.
When you have your items sorted that you aren't taking to your new home, consider your options. You can donate to charity, hire a service to haul it away, sell online or at a consignment shop, or have a yard sale. Any broken items should just be trashed.
Downsizing your home is a huge step. It can be a little daunting, but just remember that it's a step in the right direction if you want to safely age in place. Keep the tips above in mind, and take that first step toward your new home.
Contributing Author, Mike Longsdon