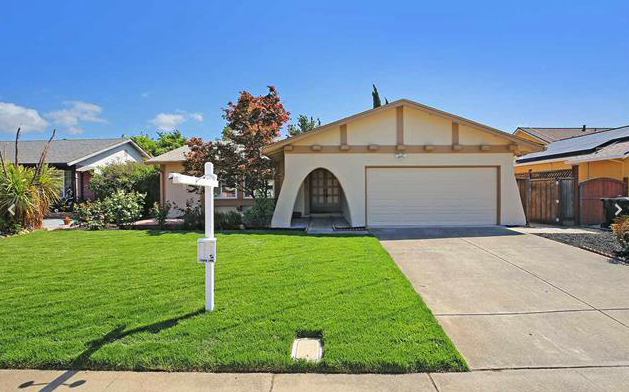 How To Sell Your Home Fast!
Hi. Are you looking to sell your house? Fast, and when I say fast, I'm talking seven to 10 days max, you will have all your money in your bank account? Well, I'm going to explain the best way to do that, stick around. Hi, I'm Annie Baker. I'm a realtor here in Silicon Valley.
I specialize in selling houses, so I help people downsize, sometimes they're retiring out of the area and moving for a job, and a lot of times about inherited properties they need to sell. I also specialize in trusts and probate sales.
Today, I'm talking about a specific kind of fast sale. So, I'm not going to talk about when you have a little bit of time to prep the house and get it ready to sell. In this situation, you want to move as quickly as you can, and not wait 45-60 days to close.
I'm talking about closing in 7 to 10 days – that fast. how to sell your house in that fast and still know you're giving top dollar! Often in these cases, a lot of times people have inherited a property and there's just a lot going on.
Maybe deferred maintenance, maybe a lot of belongings and stuff that they've already sifted through what they want to take, but what to do with these 40, 50-year-old couches and boxes in the garage and stuff in the yard and all that, and they just don't know where to begin. It's so overwhelming. They really didn't have the time.
And if you're willing to do a little leg work, I can help you with all that. And prep the house. But what if you don't want to do anything! And You want your money fast. You still want to get top dollar, but you just want to be done, get your money and move on.
You've probably seen those signs on the street corner, we buy ugly houses for cash… Any condition house will pay cash, any kind of online ad saying the same thing…
Well, I happen to know a lot of those investors that are placing those ads, putting up the signs, putting up a billboard. I have accumulated probably, gosh, upwards of 40 investors in this area that are all willing to pay cash, each of them has their own criteria and what not, but I can guarantee a minimum of 10 cash investors to come look at your house.
They'll even buy the house with all the belongings in it, so you don't have to clean up anymore. The biggest difference with me is I'll get them to bid against each other so you still know you're getting top dollar!
You don't have to lift a finger, you don't have to do any cleaning up, any prepping for this house sale! But I can guarantee minimum 10 investors that will bid on your house, so you're still getting top dollar, you know you're not showing it to the public.
The public will look at a house… I'm like, Oh my God, where do I start? Right, just like you're feeling overwhelmed. But investors look at that like, hey, I've got a guy to do this, I can remove this.
It's easy-peasy for them, and that's what they do. But instead of just calling that one sign on the corner that says, we buy ugly houses for cash and just meet with one investor in whatever price they offer, that's what you're stuck with. Not with me, like I said, 10 investors minimum and bonus, one more thing, you don't even have to pay my real estate fees, they pay for it.
This sounds like something that could be a good fit for you, it's intriguing, you're not sure, but you want more information, click on my link below, it can get the ball rolling, get a conversation started and see if it's a right action.
So how to sell your house fast. I'm telling you; this is a great option. Not one investor but upwards of 10 to 20. So don't leave money on the table if you need your house sold fast… Let's get you the best deal, so you don't second guess yourself after and take all the headache out of it, put all your headaches on me. Until next time, have a great one.