Top 3 Things You Should Never Do Before Selling Your House
Top 3 Things You Should Never Do Before Selling Your House
So what are three things you should never do before putting your house on the market? These are three things I tell clients never to do when we're getting their house ready for sale.
I'm going to start with number three. Don't worry about things you can't see. So there are a lot of homes that are 50, 70 years old in Silicon Valley. The electric panel is older, the water heater, maybe it's 15 years old, but they're all working fine. You know what, I'm going to upgrade those things because that'll be great for when we get our house ready for sale. The return on that investment will not be high.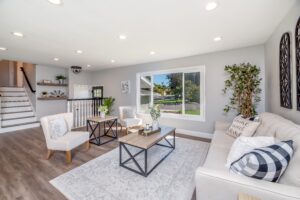 Buyers will care if your whole house is redone and you have a new roof and you have those things, maybe you could add that to the list of things you would do, but don't go for those things first; you just won't get the return out of that investment. Buyers care about more about what they can see in upgrades versus what they can't see.
Number two… No, bold colors. I don't care if you're doing cabinets, you're doing painted bedrooms, don't do anything that kind of has a personal color to you, or is a brighter color. I know a lot of people love to have dining rooms with a red or an orange color wall, or a kids room that has the bight blue color for their sharks hockey team. That's always a big one.
But don't do that if you're getting your house ready for sale; those colors are too personal, they can mean something to you and it might go with your aesthetic taste, but it might not be for a lot of buyers. Also, if you're thinking about upgrading any cabinetry in your house, again, nothing bold, no bright color.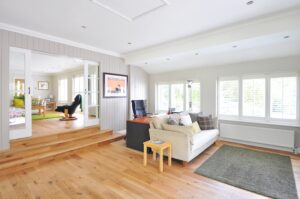 The number one thing not to do, if you're getting your house ready for sale is to think that you are a designer… I know that could be harsh for some people to hear, some people love decorating their own houses and think they have a great aesthetic and that so many people love it.
Not everybody shares your taste, reach out to a realtor that specializes in listing houses for sale because they'll have the answers. Like myself, I specialize in listing, I have a designer on my team, a professional designer who will help pick paint colors, cabinetry, lighting, all those things, so they appeal to the most amount of buyers.
That's how you drive your price up and get the most out of your how sale – when you can get more buyers in the house Buyers competing, and we push the price up. My consultation is free and I have the experience and knowledge to know what color schemes buyers like. Let me help you pick the right paint color.
Even if the off white color you pick has too much green, or too much blue, it can affect buyers walking into your house, even though you're saying it's all brand new paint they're going to be like, Oh, we need to paint the house. Don't pick out cabinets that you think, Oh, they look really neat, they're kind of trending right now, sometimes that's not the best thing to do, just go with what works, go with what's classic and clean, and so buyers will like it.
So those are my tips, never do those three things. We are trying to get you the most money when you're selling, so let's appeal to the most buyers! Do you have any questions? Comment below. Reach out any time. And until next time, have a great one!
Want to read more? Check this link! 
If you have any questions, you may contact me directly here: [email protected]