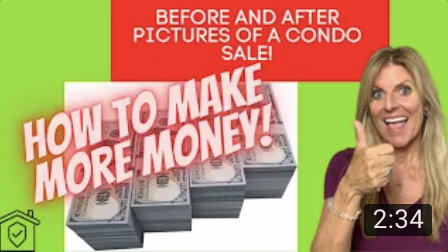 Before and After Condo remodel in San Jose, CA
Before and After Condo remodel in San Jose, CA
So I'm back with another before and after video of one of my recent listings, this one is a little bit different because it was a condo, not a single family house, is that something to show you today? Stick around.
Welcome to 1360 Branham Lane. It's in Cherry Plaza community in the heart of Cambrian. And this is in a development that was built by someone named a queen, and Mikan communities are all over the valley, you'll notice them, they all have four units per building, pod building, and all of them are too bad from one van and this carpet gear from… Before looks way better than when I saw… When I saw it, this is from when they bought it like five years ago, but during covid they'd gotten a puppy, they had extra family members living in it, and there were PE stains and holds in the carpet from the puppy chains and the cabinets were really beat up. So I knew that they could, if we fix things up, we could get them a much better price, when I first met them, I said, you could probably get around 485,000, 490,000.
I offered to cover the remodel cost during construction, and we put in all new floors, new baseboards downstairs.
All new paint, recess lighting, some new appliances, all new cabinets may back and 20,000 got them a final sale price of $553,000!.
And look at that.It's so great, the recess lighting and the white ceiling makes such a difference, I love my white paint as feeling to brighten up spaces, especially when the smaller space like this… What a difference on my wood shaker cabinets, my courts, stainless steel, we put all new carpet upstairs and on the stairs, we painted that handrail, we just so much fresher and cleaner, Mary habit like at that key bathroom. So
Thanks again for watching. If you have any comments or questions about any of the work done, please don't hesitate to comment below or reach out to me on my contact, and I was here, and if you have a house, it needs to be fixed up, I would love to talk to you about that. And so we can get you the highest all prices. 
Until next time, have a great one